Upload data files
Whenever you click on the "Files" tab, you have the option of uploading a new file.

In order to do that you have to:
Give a description for the file.
Specify if the photometric points in your file are expressed as magnitudes or fluxes (in erg/cm2/s/A o Jy).
Select a file.
To select a file, you click in the button and look for the file in your computer:

When you click the "Upload" button, your file is transfered to the VOSA server and then it starts been analyzed. This can take a while if the file is large.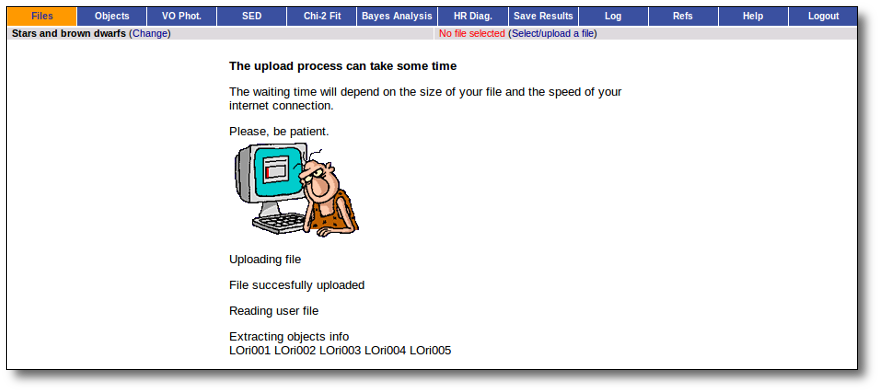 If everything is OK, you will get a message saying so. Please, click in "Continue" to go ahead.
You will go back to the "Files" page. Now you can see the details about the just uploaded file, that will be already available to work with it.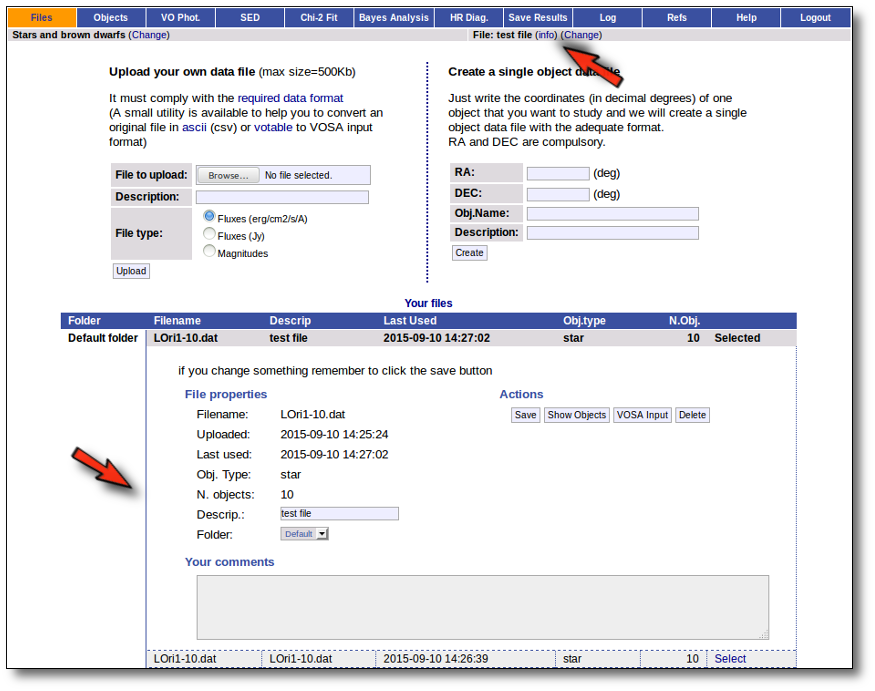 Even if there were not errors detected by VOSA, it is a very good idea to check if the format of your file has been correctly understood. So, please, whenever you upload a new file, click in the "Show Objects" button to see the information that VOSA has save for each object.
For each object in the file you should see its properties (name, position, extinction, distance...) and its photometric points. See if this is what you expected. If not, delete this file, check your input file and upload it again.
(while you are seeing the objects details, the "Show Objects" button is changed to "Hide Objects": you can use this one to hide the details)
Once the file is uploaded and you have checked that everything is ok, you can go to any of the other tabs in the index above and start working.